Event industry globally: economic insights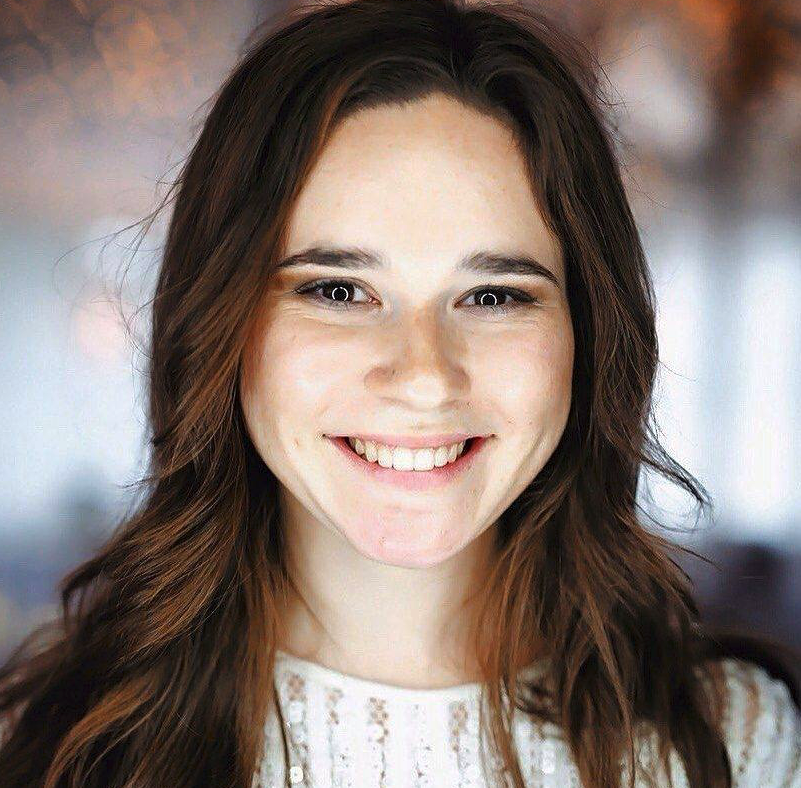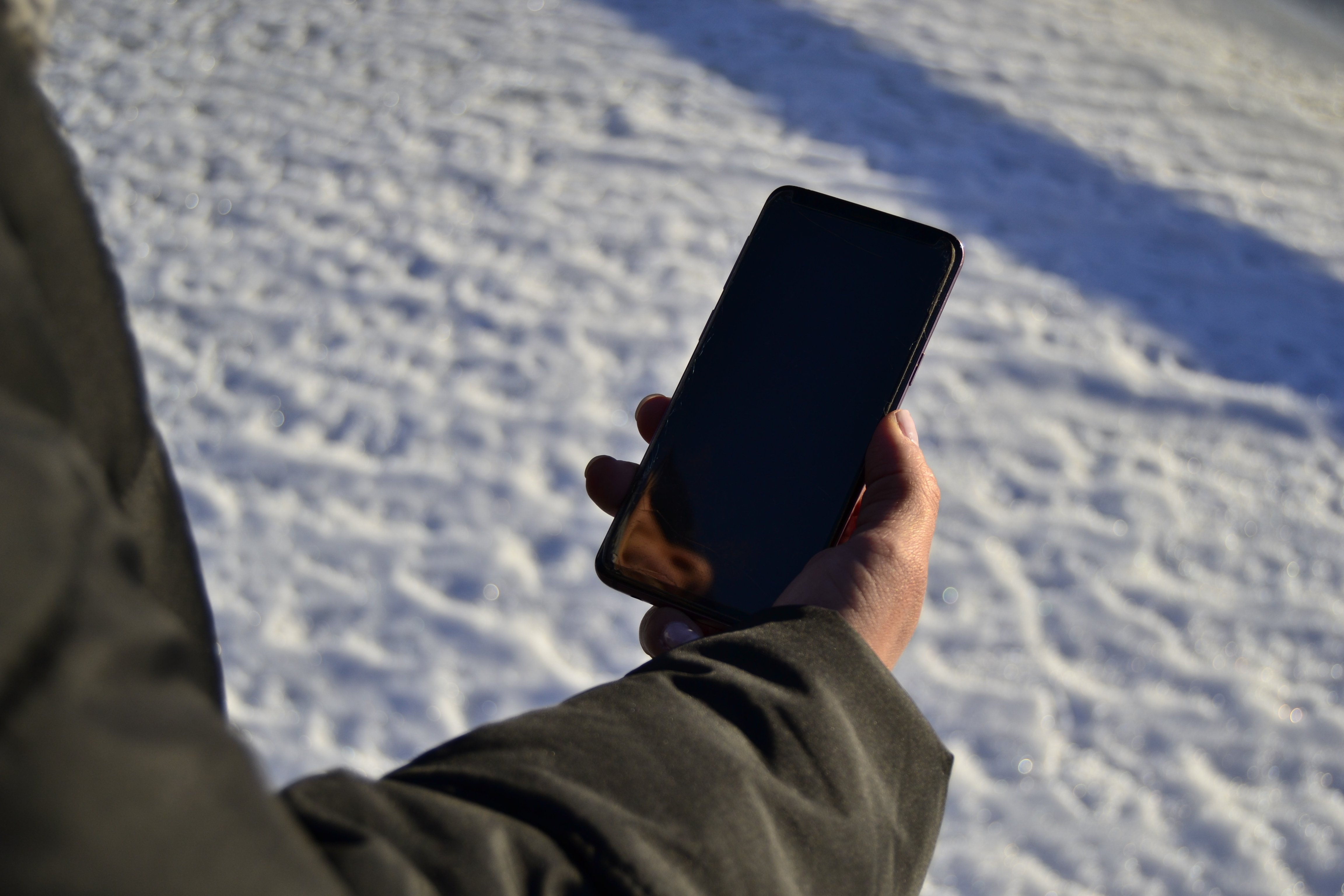 Without any doubt, statistics, data and analytics have always been crucial for event organizers. It helps to understand your customers better, to allocate resources properly and to increase the profit eventually.
Do you know what country has the biggest share in the event ticketing industry worldwide? How the event ticketing market is shared by countries nowadays? What event categories are the most prosperous?
Event tickets industry revenue
As you have probably guessed, the United States is an absolute leader in event industry worldwide, outstanding in the revenue figures for all areas. Event ticketing is not an exception. According to Statista, in 2019 the United States has the revenue of more than USD 30,500 million with the biggest shares in music and sport events. In addition, the majority of leading event ticketing companies are based in the US, while their services are used by the event organizers all over the world. China has the second largest revenue, but it is less than one third of the US number.
Event tickets industry revenue by country (Statista).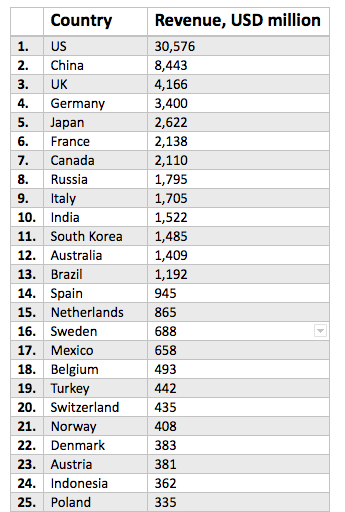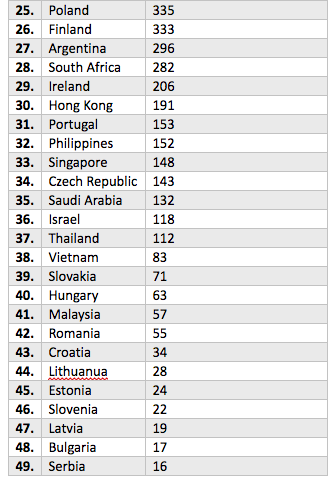 Economic significance of business events
Are you involved in business events industry? But have you seen the following figures?
Everyday thousands of business events take place in all parts of the world. Business events are conferences and seminars, exhibitions, corporate events, meetings, networking events and so on. It is a huge industry and it would be a big mistake to underestimate the value and economic significance of business events. Just think about these numbers!
According to Global Economic Significance of Business Events study by Events Industry Council, in 2018 the economic significance of the business events industry worldwide amounts to more than one trillion dollars in annual direct spending on business events. To put it simply, this number is similar to the consumer electronics industry or the GDP of the top 20 country. (IMEX Group, 2018).
In business-to-business events the United States remains to be a global leader as well, holding more than 40% of the industry revenue or around 12 billion USD. In contrast, the United Kingdom - another leading country, has only around 6% of the global business-to-business events industry revenue. (Statista, 2018).
Knowledge is power and Liveto is happy to share it with event industry professionals. The industry continuously prosper, develop and involve more innovative solutions to ensure profitability. That's why it is so important to know the latest trends and move with the times. Stay tuned with Liveto!
Sources:
The Global Economic Significance of Business Events survey. IMEX Group. 2018. Retrieved from https://www.youtube.com/watch?v=gnwJPwSTIYU
Distribution of the business-to-business events industry revenue worldwide, by region. Retrieved from https://www.statista.com/statistics/579119/exhibition-industry-revenue-region/
Economic Significance of the Events Industry. Events Industry Council. 2018. Retrieved from https://www.eventscouncil.org/Industry-Insights/Economic-Significance-Study
Event Tickets industry revenue. Retrieved from https://www.statista.com/outlook/264/100/event-tickets/worldwide
Event Tickets industry revenue in the United States. Retrieved from https://www.statista.com/outlook/264/109/event-tickets/united-states